As a company that is over 30 years old, how did CSI get its start?
The Rashid family started Chicago Scaffolding Inc thirty years ago and still own the company today. They started the business with one modular swing stage, renting it from a basement in Oak Park to those who were in need of equipment.
It escalated from there to include more equipment as the demand grew, and over time CSI established itself as a leader in the industry. Their dedication to customer service has earned them a winning reputation throughout Chicago and the surrounding areas.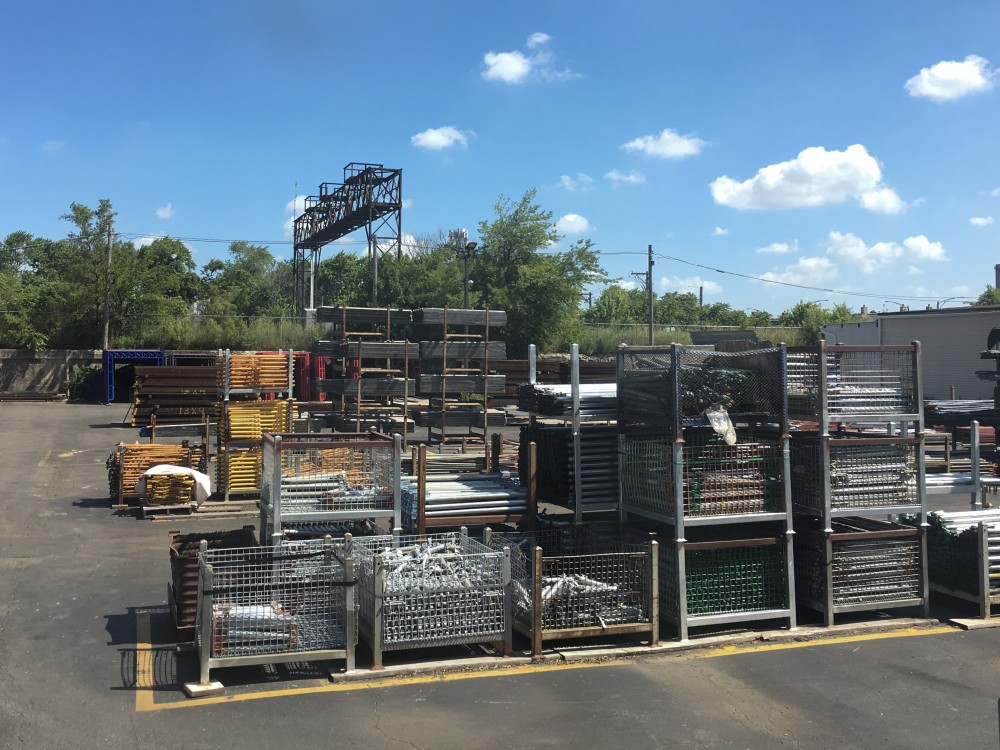 As a leader in your industry, what motivates CSI to work so hard?
CSI stands behind three core principles, customer service, safely and integrity. It's their reputation that keeps them going and motivates them to deliver for their customers. They pride themselves on their customer service, and after thirty years in the industry the relationships with their customers has allowed them to get where they are today.
Society is constantly making things better, faster, smarter, or less expensive. We leverage technology or improve processes and we strive to do more…with less. What recent project or solution to a problem has CSI improved?
CSI continues to invest in making things more efficient in terms of inventory tracking which can be very challenging with a multitude of projects going on. Currently they are in the midst of rolling out a cutting-edge software. This software will allow their customers to virtually see a project on a perspective job site.
The City of Chicago has a mandate that requires sidewalk canopies for pedestrian protection, while OSHA has regulations that requires access points for contractors. This software would allow their customers to visualize the job site before the work starts helping to cut back on costs and deadlines. They hope to release a mobile app for their customers sometime next year.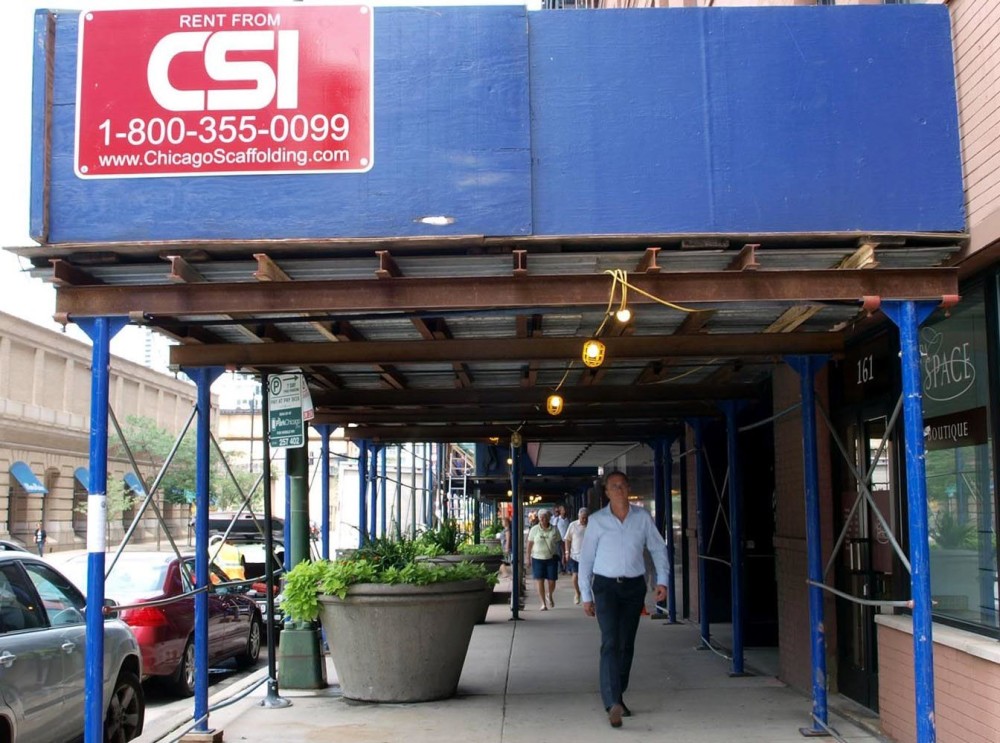 What are your favorite types of projects to work on?
Suhaib said that he personally enjoys projects to help the general public, including schools and church interiors, but ultimately he finds a huge sense of accomplishment when they are challenged to reach new heights and solutions. He takes pride in seeing the CSI logo protecting pedestrians from potential dangers overhead.
What has been the most gratifying part of your job as VP of the company?
When he began with the company, Suhaib said he was initially hired on in as a temp but soon after was hired on full-time. He has since climbed his way up to his position as the vice president of the company and the rest is history.
He says it has been very rewarding for him to see a crew member start from the bottom, make progress, and work their way up. Scaffolding is very niche market, and CSI makes a point to bring employees from the field and give them the opportunity to develop new skill sets. By focusing on internal promotion it gives crew members a sense of accomplishment. It has also bred a sense of company loyalty and devotion that has paid dividends for CSI's operation.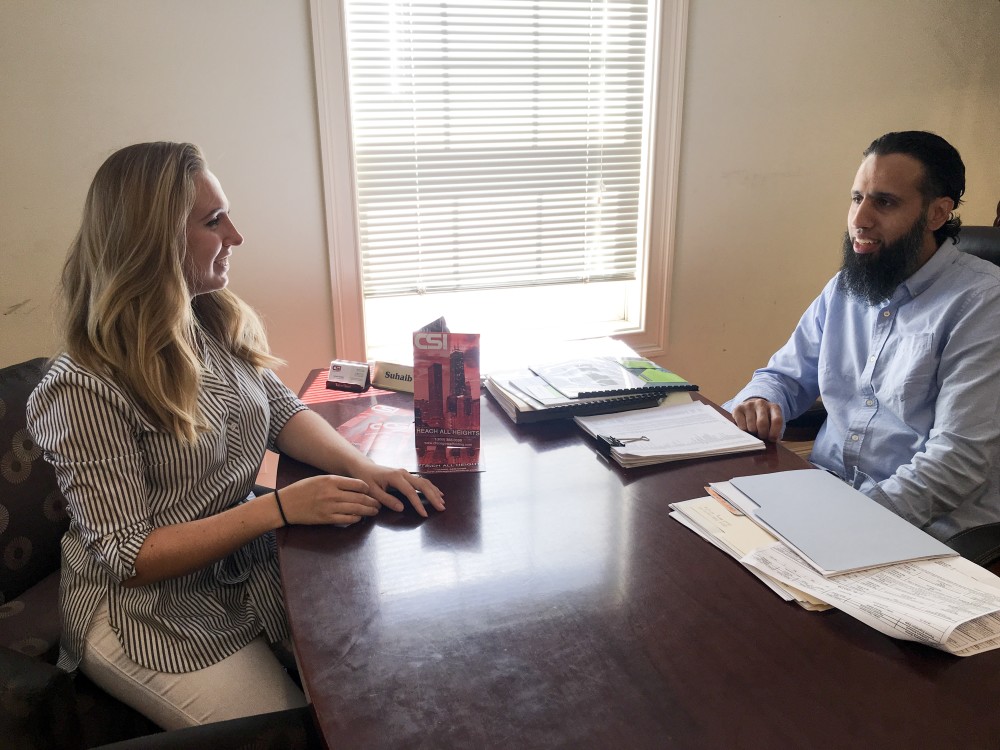 As a company that has had such great success in Chicago, has there ever been a discussion about branching out to other cities?
Milwaukee Scaffolding has recently been launched, although no brick and motor structure exist yet, but they hope to expand there in the future. CSI has also done jobs in Iowa and Michigan. (www.milwaukeescaffolding.com)
What does CSI love about the city it serves?
Chicago is a global city, but also one that continues to grow, and the ability to make a positive impact here can echo to different parts of the world. CSI has been able to take advantage of the fact that there are always construction projects occurring. The city is very diverse and overall has so much to offer.
As a minority business enterprise, CSI represents the Austin neighborhood community it serves. As one of the few major companies in the area, Suhaib says it has been an incredible opportunity to bring the community up alongside the company.