What is something most people don't know about Independent Spirits?
Independent Spirits is more than a name for this specialty liquor store, it is an ideology. Owner Scott Crestodina opened this storefront six years ago with the intention of supporting other local small-scale importers and distributors. It was a goal of his to create a business that focuses on fostering other independent companies.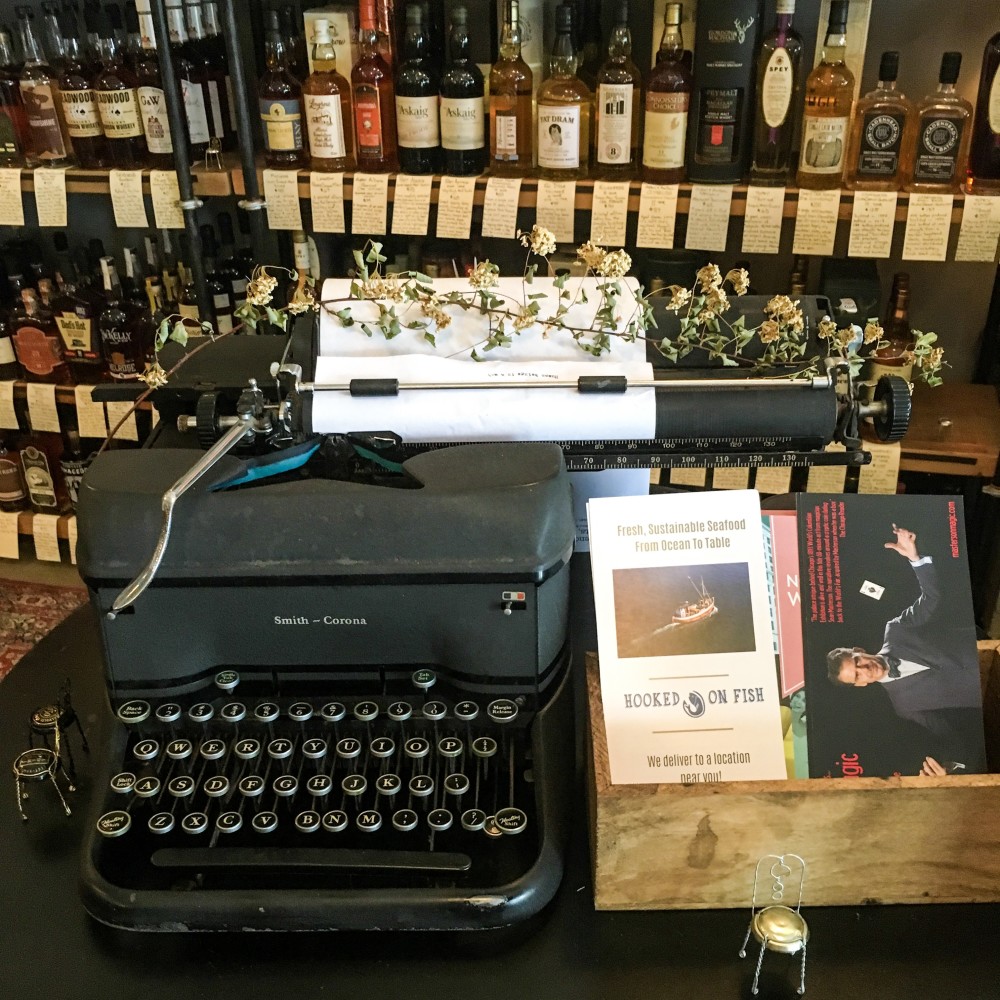 Have you witnessed any significant changes in the Edgewater community since you opened in 2013? How would you like to see the neighborhood change going forward?
Scott mentioned that the storefront landscape has definitely changed in the six years that Independent Spirits has been open. He reminisces for a handful of beloved businesses that have since been replaced by new storefronts, but he admits that some cool new businesses have popped up in their place.
If Edgewater's future were in his hands, he'd like to see a resurgence of more local businesses to compliment some of the box stores, like the Whole Foods that opened in the Spring of 2015.
Scott says that the community here is overwhelmingly supportive, and he would encourage anyone looking to make their mark on the Edgewater community to make their move.
With box stores out there that also carry alcohol, why do you think it's important for people to shop locally?
There are a variety of reasons to support your local community Scott says. In our current ecosystem, small businesses are somewhat under attack in the race to compete against their larger counterparts. He says that if people don't consciously choose to patronize small businesses, then larger companies will continue to accumulate more of the market share either through absorption or incorporation.
He stressed that it's important for people to have choices, and if people don't consciously choose to shop locally, consumer options will continue to dwindle.
What's the most memorable experience you've had working with a customer?
Scott adopts a come what may attitude and is rarely phased by unusual requests. He sees every individual who walks in the door as an opportunity to start fresh and build a new relationship, and over time he's able to develop an idea of what someone might like. He enjoys helping customers navigate the wide realm of alcohol and can even point out where on the map the bottle of wine you picked up is from. In fact, Scott is not only well-traveled, but he put his artistic skills to use and hand-painted all the maps that cover the store's interior!
What is your vision for the Independent spirits long-term?
Although there has been talk of opening a second location, for the time being, Scott wants to continue to focus on his flagship store. He says that Independent Spirits keeps him plenty busy and he's happy to have just the one storefront.
If you had to pick a "poison", what would you choose?
When asked, Scott said that he couldn't commit to just one favorite. He has an equal love for wine and spirits, but lately, he's gravitated towards scotch and brandy. He believes that if more people went outside of their comfort zone a little, that they would find a world of other flavors they enjoy.
If you're curious about developing your taste pallet, Independent Spirits holds free wine tastings every Friday night!