What inspired you to pursue a career in the financial industry?
Having majored in accounting, Lois began her career working with small businesses and nonprofits to help them understand their numbers. It wasn't until later on in life that she and her husband recognized they were in need of advice, but couldn't find a fiduciary planner available to meet their needs. Hungry for advice and knowing others have a similar need; Lois sought out a CERTIFIED FINANCIAL PLANNER™ designation and found the Alliance of Comprehensive Planners. It had always been a goal of hers to own her own business, and with only twenty-three percent of certified financial planners being women and even less fee-only advisors, she saw an opportunity for success. Today Basil Financial Group is a dedicated team of fee-only advisors ranked among the best in Chicago.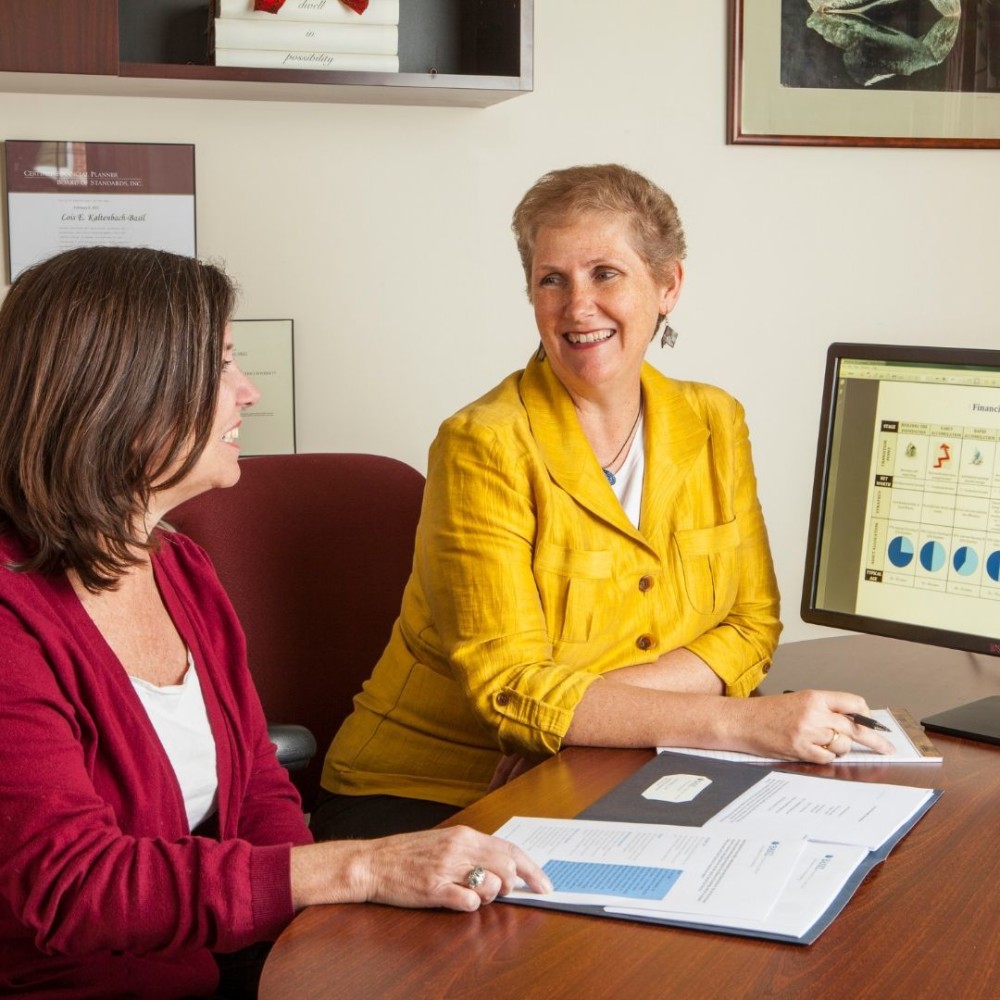 What are some steps you take to help an individual begin planning for their financial future?
Lois and her team say that there are five major items to focus on for creating a healthy financial lifestyle. These are good to establish on your own and continue throughout your life.
Five Fundamentals of Financial Fitness
1. Pay yourself first. Save at least ten percent of your income annually.
2. Have sufficient cash. Wage earners should have 10% of their annual income in a Ready Cash reserve. Self-employed and retired individuals will need more. Everyone
should have 20% of their mortgage balance in an Emergency reserve.
3. Pay off consumer debt. Learn the difference between good debt, acceptable debt and bad debt. Avoid the bad, use the acceptable wisely and take advantage of the
leverage offered by good debt.
4. Own the right size home. For most people a home is their single largest investment and a mortgage their single largest debt. Buy a home worth 2–2.5 times your annual
income. Make a 20% down payment and make sure your mortgage is at least 50% of your home's value.
5. Invest in yourself. Your greatest financial asset is your human capital: the education, skills and experience you use to earn money. Continue to invest in yourself to
increase that capital and enhance your earning potential.
Based on the positive outcomes you've seen for your clients, what do you believe are some of the benefits of having a relationship with a financial planner?
Lois says that having a team who understands every aspect of someone's complete financial picture reaps benefits for individuals. Having a team not only helps keep their clients accountable, but also provides an unbiased third-party to review major decisions and provide advice. Lois provides comprehensive planning so understanding not just a client's investments, but retirement, taxes, insurance, estate planning, cash flow and more allows more value to delivered than just investment management.
What are some of the most valuable habits an individual can learn to help them in their financial future?
Having enough liquidity, and a plan, is the most surefire way to help an individual stay the course long- term. Lois cautions people not listen to every ounce of advice they hear. Each person's plan differs based on their goals, and not all generic advice is applicable to all situations. By sticking to a plan individuals create a combination of safety and growth for themselves even in volatile markets. Lois encourages her clients to tune out the noise about short term changes in the market and stay focused on the long term.
Most people dream of purchasing a home at some point in their lives. What are your thoughts on how someone can best plan for this responsibly?
Owning a home is a goal for most, but it's important to be smart about buying property as it is typically the largest asset people own. Lois says that the best advice is to stick to the "five fundamentals of financial fitness". In addition to these rule to live by, she recommends that buyers stay in a home a minimum of five years, ideally seven. This gives homeowners the time to re-coop closing costs incurred during the initial transaction.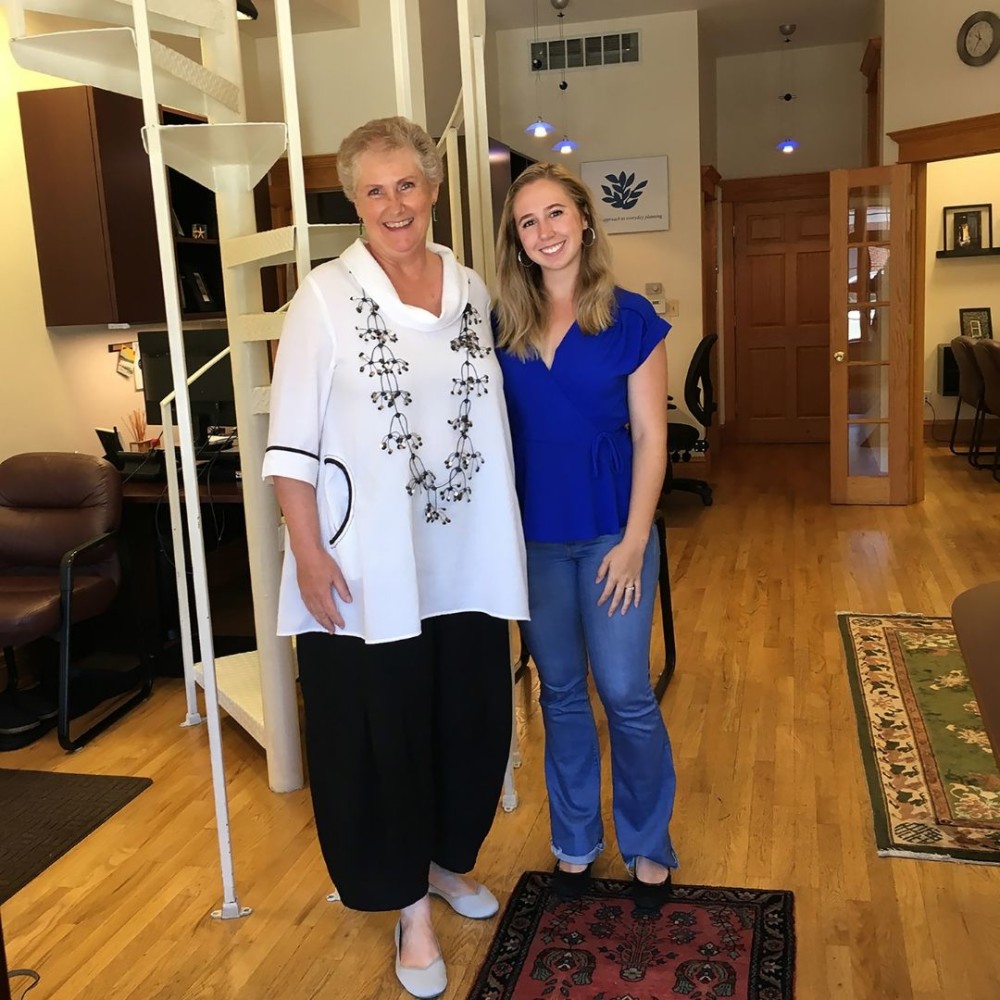 Do you have any advice for someone who is considering seeking out professional financial help?
Before seeking professional help, she suggests that individuals work on saving ten percent of their annual income. She says that many people who have begun thinking about finding help don't often understand the value between comprehensive and hourly help. Lois is a big proponent of fee-only fiduciary financial planning, which is how she structured Basil Financial Group. Because there is no commission or 3rd party payments involved, her clients know upfront what the company's services cost, allowing them to operate transparently and in their client's best interest.
She also recommends going with a company that works towards uncovering an individual's full financial life. Although not all financial planners review an individual's tax returns, at Basil Financial Group they provide comprehensive planning which includes tax planning, preparation and advice to help create informed, full-picture goals for their clients.
What are some of the most challenging aspects of your job?
Lois shared that one of her biggest struggles is finding the right balance between working on the business and in the business. While she finds enjoyment in both aspects, she has recently found herself very involved working on the business in preparation for the Basil Financial Group's upcoming move to a larger office space.
What do you find to be the most rewarding parts of your career?
Developing deeply personal relationships with clients has been one of the most amazing experiences for her. She says that she loves being a guide for her clients, and she finds that she has become a constant in the lives of her clients. She also expressed how grateful she is to have such an incredible, dependable team.