How did you end up in the candy shop/ice cream business?
Co-owner, Ken Anderson, says that he had worked in retail most of his working like, and he had always liked the customer service angle. He worked his way through college waiting tables, but he knew that he always wanted to be an entrepreneur. He and his partner, Luke, reached a point where they realized it was now or never in pursuing their dreams. Always wanting to be part of the Edgewater community in a bigger way, they made the jump to go into business and have enjoyed eight years of success thus far.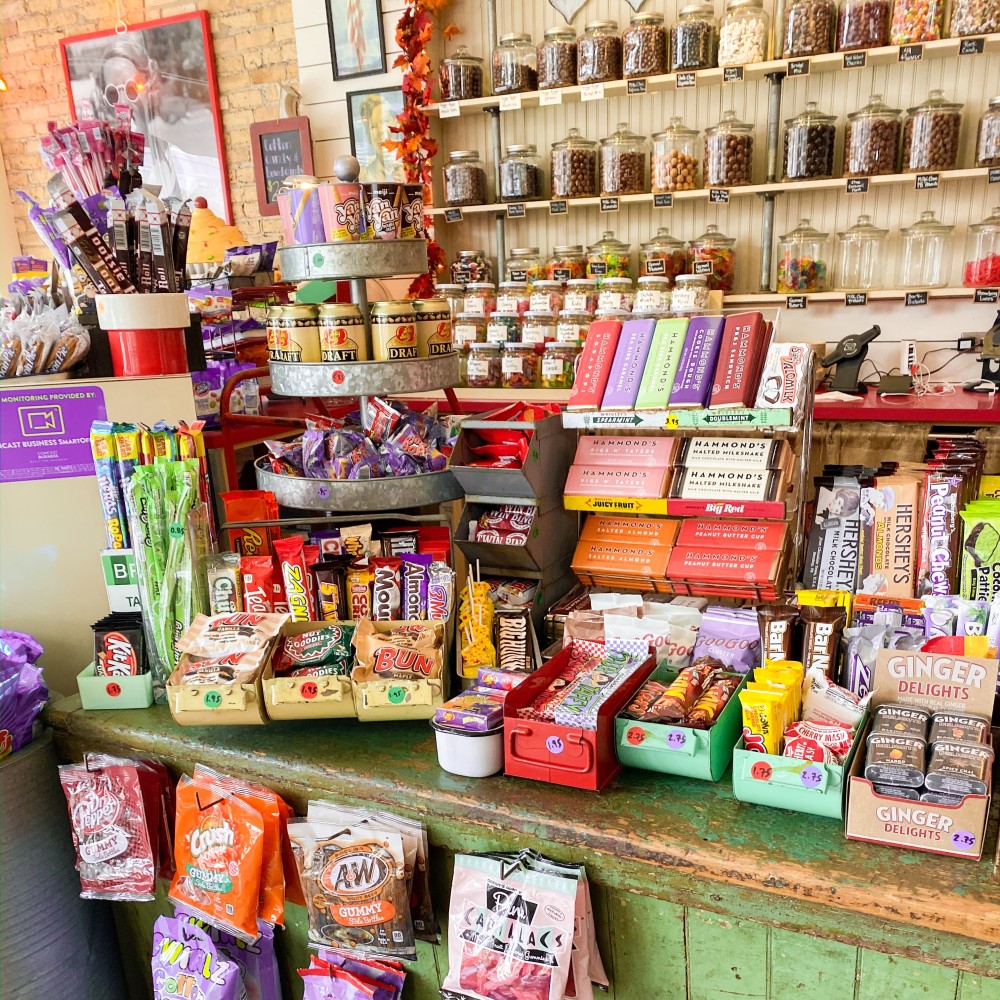 What was it like when it first started?
When they opened Lickity Split eight years ago they didn't carry a lot of the extras they do now. Kenneth said that you can really only prepare so much before pulling the trigger, and a lot of what customers experience today has come to be through experimentation, although he notes that running a business is like a never-ending education and you are always learning something.
Starting out they didn't offer candy in bulk or a chocolate system, but fortunately, the Edgewater neighborhood was super receptive to their store and the rest was history. Ken attributes a big portion of their success to Lickity Split's stellar staff. It's their mission to ensure every customer that enters the store feels welcome.
What is something most people wouldn't know about this business?
Ken and his partner Luke made a conscious decision to have the whole store in one exposed space. He says that although there is no space hidden from a customer's view there is a lot of work that goes into things behind the scenes. It's a constant effort to uphold standards, train staff and make sure the store always has customer favorites on hand.
He also mentioned that something they strive for is to treat their staff maturely. For many of their staff, this is the first time they have ever held a job, and Kenneth says that it has been a wonderful experience to be able to reward them with upward mobility. In fact, two of their best managers happen to be in high school!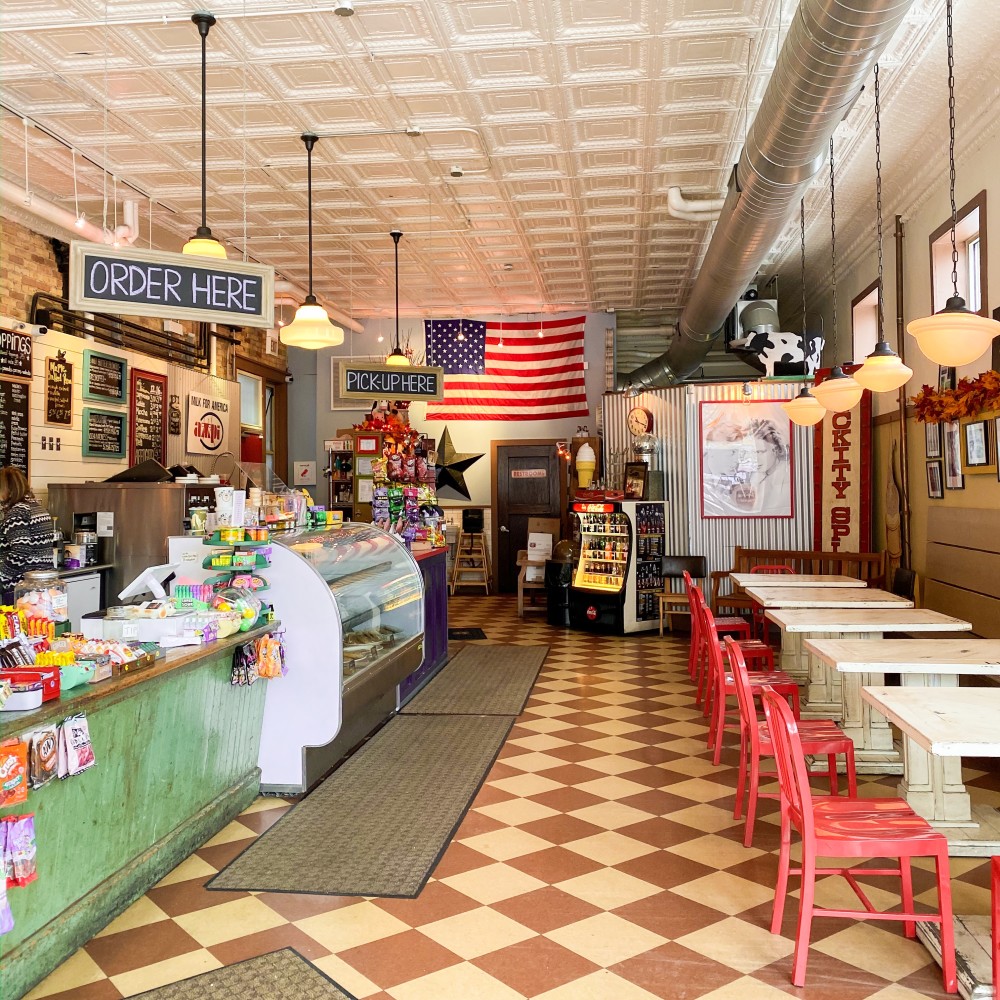 What is the strangest request you've received from a customer?
Many creative customers have had great fun experimenting with Lickity Split's assortment of novelty sodas. Ken says that he seen people concoct some crazy creations with flavors like ranch dressing and buffalo chicken wing soda – woah!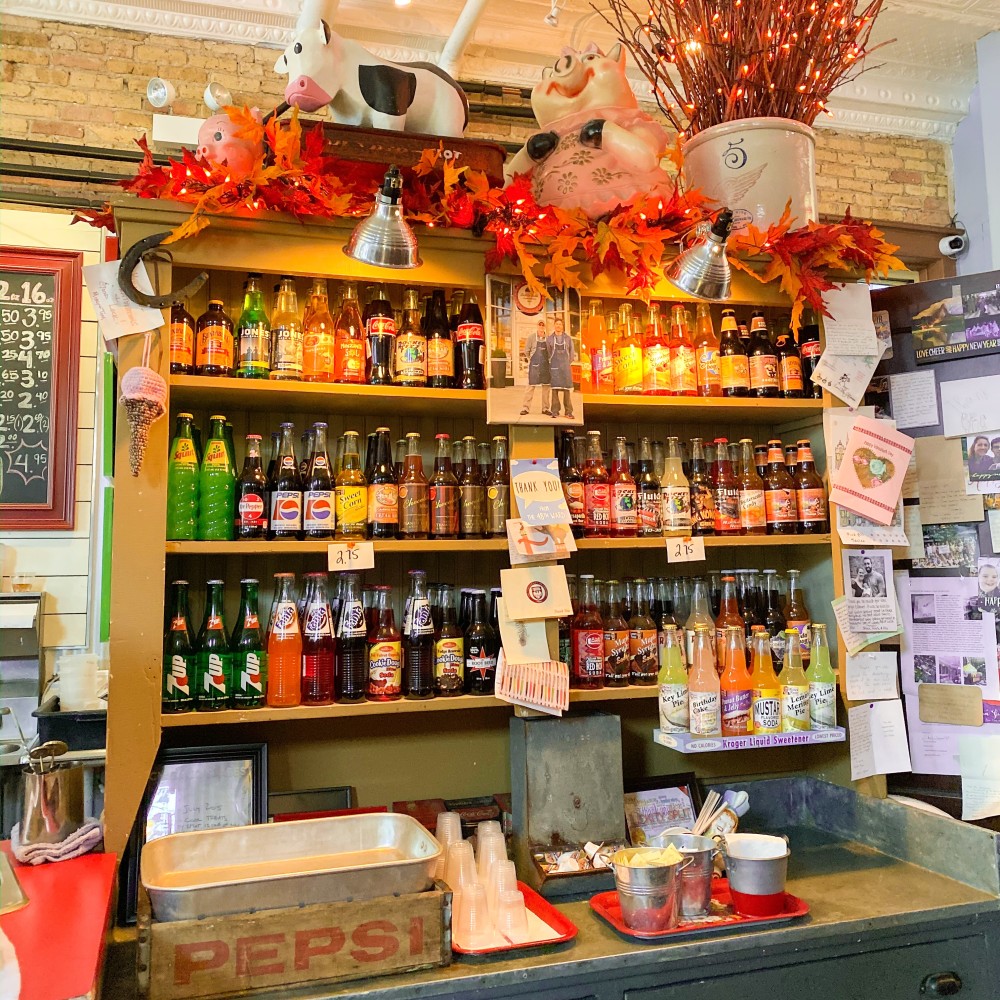 What inspired you to start your business in the Edgewater neighborhood?
Ken and Luke really love the feel of Edgewater overall. It's such a diverse and welcoming community with a lot of personality. They were amazed by the support they received and have nothing but great things to say to any prospective individuals considering opening up shop in the area.
Anything exciting going on or upcoming that customers should know about?
As a store whose primary concern is custard, Lickity Split is always excited to celebrate major holidays. Right now, they are celebrating back to school, but you can find seasonal flavors year-round. They are also proud to feature local artists and bring a greater sense of community to the store.
What have you loved most about your time as a sweet tooth connoisseur?
Accomplishing the dream of opening his own store is something he's very proud of, but perhaps the most rewarding part of going into business has been watching staff members succeed. Ken says that he loves watching his staff go on to pursue their goals, but always looks forward to when they come back and visit. He says that staying in touch with them has been one of the most rewarding parts of his time running Lickity Split.